Apocalypse Now #3: Heaven's perspective on the Empire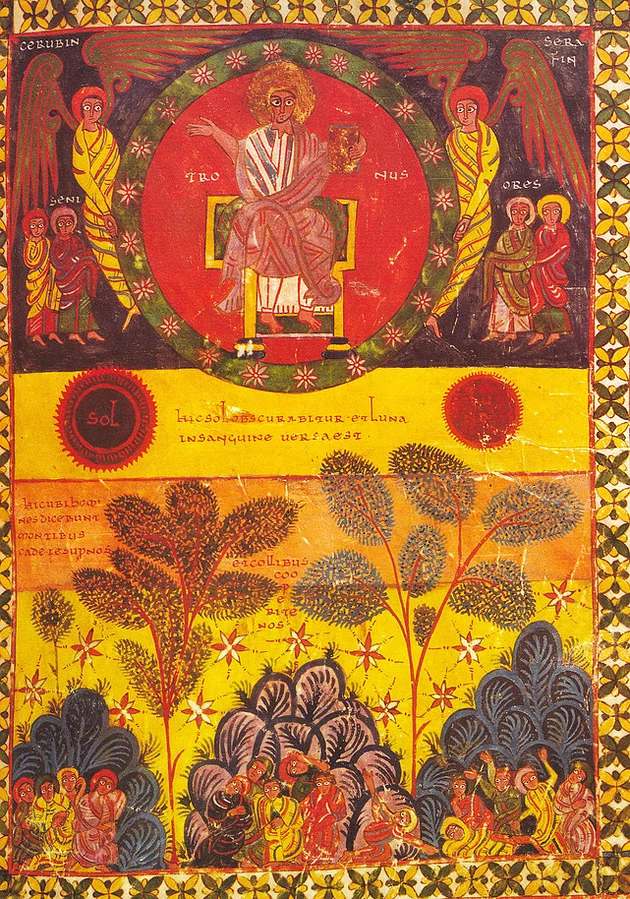 "What if the good news of the gospel is that everyone is in? What if all things, all people, all creatures under heaven, fall within the universal, redeeming, and forgiving love of God?
"This is the tension in the book of Revelation: Does God judge evil? Yes, absolutely. Does God's love encompass all? Yes, absolutely."
Simon Woodman - preaching on Revelation chapters 2-4.
Listen to the sermon here:
https://soundcloud.com/bloomsbury-1/apocalypse-now-3-heavens-perspective-on-empire
Or subscribe on iTunes here
Or read the script here:
http://baptistbookworm.blogspot.com/2019/05/apocalypse-now-3-heavens-perspective-on.html